A State of Vital Exhaustion

Graphite on paper
2018


An investigation into the meditative quality of drawing, the suffocation of the domestic, and the narrative that exists in the space between being and not-being.

Lament

Installation: printmaking, sound, sculpture
2016


Lament examines the fate of Aeneas' wife Creusa in Virgil's The Aeneid. Creusa is left behind by her husband, her spirit confined to the walls of Troy for eternity. Her story, little explored in visual culture, is amplified into an immersive narrative experience, allowing the audience to begin to inhabit the uncomfortable space hollowed out by Creusa's spirit. This experience is crafted through drawing, sculpture, and spoken word. I have used the material language of the sea and the cliffs – clay, salt, and chalk – to make relics forged from the shadow Creusa's spirit casts through history.
There came to my sight a pitiful phantom, the wraith
Of Creusa herself, but larger in form than of old.
In my terror, my hair stood on end, speech stuck in my throat;
Then she spoke to me, taking away my grief with her words
I that am Trojan by birth
And a daughter-in-law of Venus; but on these shores
The gods' great mother will keep me.

The More Things Change

Artist's book
2018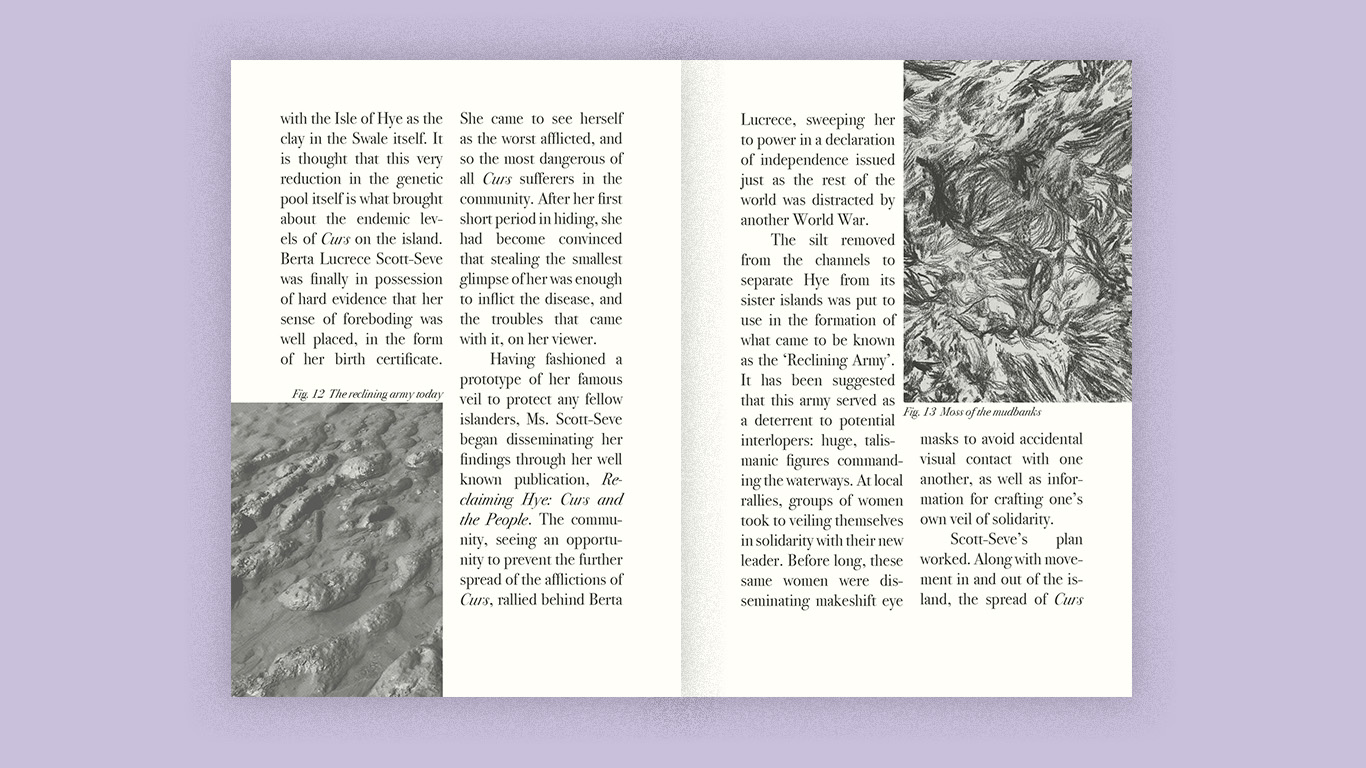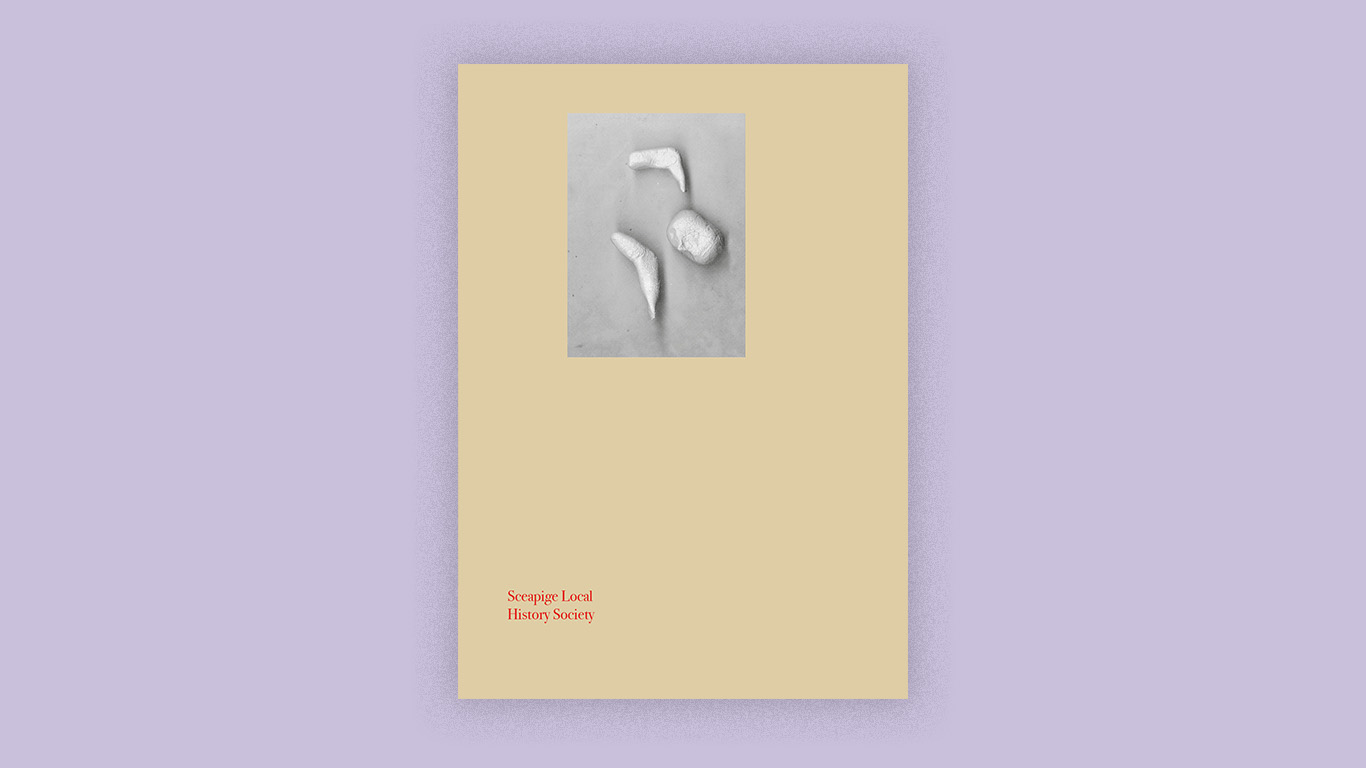 This is a book about the much loved, yet sadly short lived, independent state of Hye. Led by the late Berta Lucrece Scott-Seve, the islanders of Hye demonstrated formidable courage in the face of incredible adversity.
Here is their story: the curse, the polyps, the sheep, and all.
An alternative history of the Isle of Sheppey, loosely adapted from the Gabriel Garcia Marquez novel, The Autumn of the Patriarch. The narrative is constructed with a nod to magic realism, whereby I created a fictional benevolent dictator to occupy a real location and inhabit its history. As part of the research for the project, I spent time in Sheppey, walking between places on the island, collecting ephemera, and interviewing locals. I chose a visual language that combines photography with drawing, investigating the ways in which the materiality of image making can interweave with the content of the text.
© Rebecca Truscott-Elves 2018